Home Remodeling: Interior Motive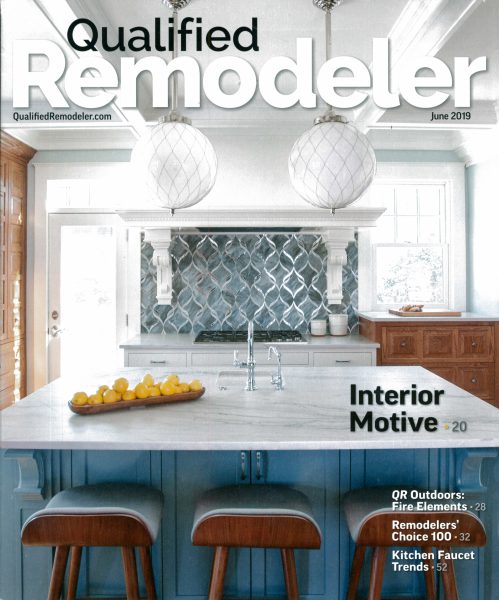 The owners of a traditional-style home in St. Paul, Minnesota, adore their house, but they did not care for its interior design. Built in 1909, the residence had largely been preserved over the years other than a kitchen that underwent an ill-advised remodel in the 1990s. Pickled bleach cabinetry and a dark, cramped layout inhibited the active family of five and compelled them to seek a resolution.
Read the article at www.qualifiedremodeler.com.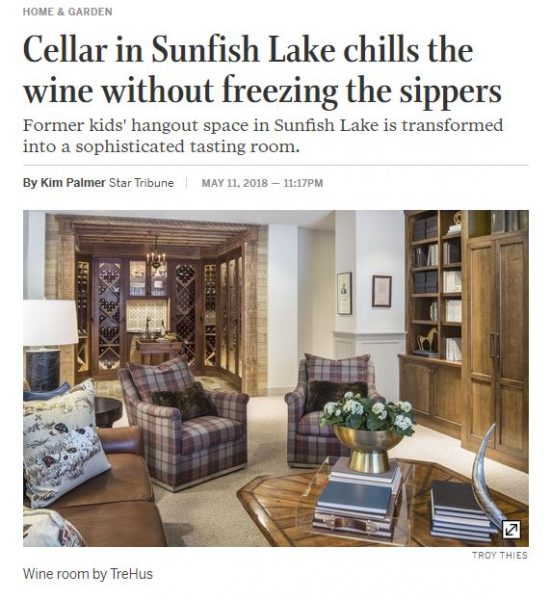 This article from the Home & Garden issue of the Star Tribune tells the story of a Sunfish Lake basement that is transformed into a sophisticated wine tasting room. The owners wanted their wine room, located directly off the family room, to be a warm and inviting space that would draw in friends and for a glass of wine.
Read the article at www.startribune.com.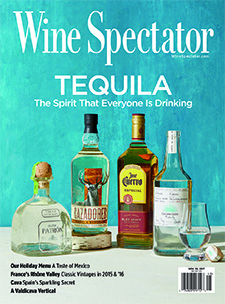 Our 'Sunfish Lake Lower Level Project' was featured in Wine Spectator Magazine.
Drinkers Wanted
"A St. Paul collector strikes a balance between refined design and grab 'n' go wine service."
Check out the article at www.winespectator.com.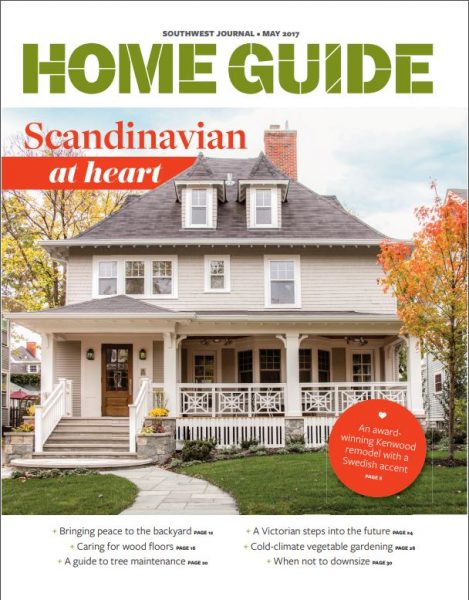 We were featured on the front page of the Southwest Journal Home Guide! "Swedish minimalism meets functionality in Kenwood."
Read the article below.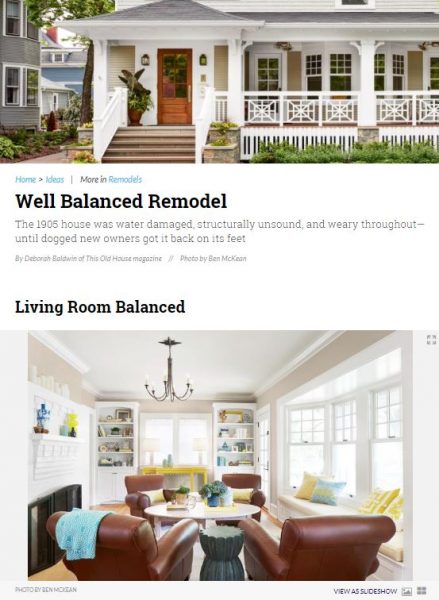 Our Kenwood Remodel was featured in This Old House Magazine!
"The 1905 house was water damaged, structurally unsound, and weary throughout—until dogged new owners got it back on its feet"
Read the article here and let us know what you think! www.thisoldhouse.com
TreHus in Early Homes Magazine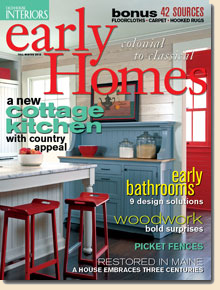 The cover of the Fall-Winter issue of Early Homes Magazine shows a snapshot of a kitchen designed and built by TreHus. It is a country style kitchen with a blue hutch, a white marble-topped island, red stools and a red mudroom. The colors play together to create a nostalgic, homey feeling with character built into every inch. The design is simple but complete, with nothing extra and nothing missing. Read the article below or go to oldhouseonline.com.
Professional Remodeler Magazine featured this TreHus project in the Project Spotlight section of their April 2012 issue. It tells the story of the transformation of a split-level to a beautiful two-story home with a contemporary flair, ample amenities, and a river view.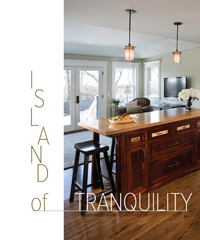 A 110 year old Victorian home needed remodeling – a new kitchen, addition, and family room. During the planning process, the owner, an avid woodworker, decided he wanted to make the island himself. The asian-influenced style of the island and other furniture he had made throughout the home was carried through to the design of the rest of the project, making it not only a beautiful, light, open space but uniquely theirs.
From the February 2011 issue of Spaces magazine.
Country Cottage in The City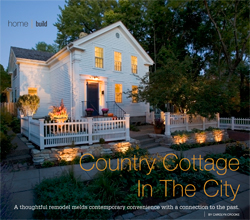 This editorial in the Winter 2011 issue of Artful Living tells the story of a man caring for his home. From moving the home to save it from demolition to hiring TreHus to renovate it along the guidelines of the Minnesota Historic Preservation Commission, great efforts were needed to make this home into the beautiful sanctuary that it is today.
For more information about and photos of this project, visit its whole house gallery.
TreHus Wins Two 2010 Chrysalis Regional Awards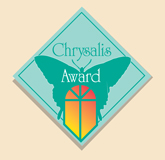 This year TreHus projects brought home another two Chrysalis Regional Awards, in the Additions $100-250,000 category and in the Residential Exterior category.
"This is now the fourth consecutive year in which TreHus has won a Chrysalis award, and the third consecutive year in which they have won in multiple categories. This demonstrates their versatility and their ongoing commitment to excellence," said Ken Kanline, director of the awards.

Phased In – Changing Life, Changing Space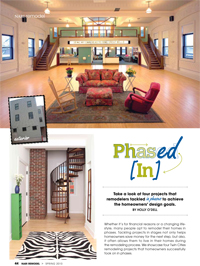 This article from the Early Spring 2010 issue of Mpls./St. Paul Home Magazine tells how a Linden Hills resident changed his space to fit his changing life. From building the famous Wild Rumpus bookstore, to creating the perfect bachelor pad, to adding on to make room for a family, he slowly and respectfully transformed his historic building to meet his needs and those of the community.
Space Exploration – A Family of 6 Plus Puppies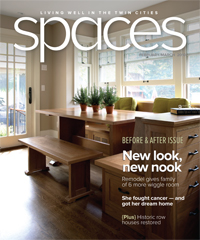 Featured on the cover of the February/March 2010 issue of Spaces Magazine is this TreHus project. "Two sets of twins, 9 and 5 years old, and two 1-year-old puppies will crowd any house." Our clients wished for "More spaces to hide, read a book, play the piano or take a nap. We wanted space that allowed the kids and dogs to run wild. We wanted to be able to live in each space and maintain the warmth of the house."
Artistic Collaboration – A 1920's Masterpiece Restored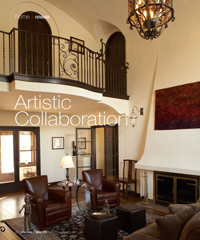 This article in the Winter 2010 issue of Artful Living Magazine tells how TreHus took the masterwork of a 1920's architect and tactfully reshaped it to meet the needs of its owners while staying true to the character of the home. "It's beautiful and just a bit quirky," said the owner, "Our goal has always been to build this for us, and you make different decisions compared to somebody who just wants to flip it. We've gone for quality and timelessness."
TreHus Wins Two 2009 MN Contractor of The Year (COTY) Awards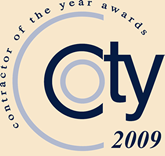 This year the National Association of the Remodeling Industry (NARI) selected TreHus as the recipient of two of its COTY awards.
The first award was in the Residential Exterior Specialty Category, and the second was in the Additions over $200,000 category.
Below is a picture of each of the winning projects:

Spring, Summer, Fall: One Space Does It All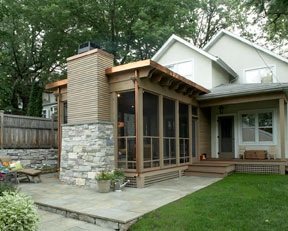 The Southwest Journal featured this three-season screen porch in an
article by Carly Reynolds.
It's summer and the Tait family is together in their secluded backyard porch, enjoying the evening breeze and a good book.
When fall comes they can light a fire in the stone hearth.
The Tait's 250-square-foot three-season porch feels like a summer cabin, with exposed cedar beams and antlers set above the mantel. With the comforts of electricity, overhead lighting and a wood-burning fireplace, it's no wonder the family chooses to spend a majority of their summer in this room.
TreHus Wins Two 2009 B.L.E.N.D. Awards
| | | |
| --- | --- | --- |
| | | The B.L.E.N.D. Award encourages and rewards builders, architects, and homeowners to blend newly remodeled or constructed homes and businesses into the fabric of southwest Minneapolis neighborhoods. A jury of industry professionals and neighborhood residents select projects for recognition. |
"One of the goals many of our clients have is to build in a way that honors the original spirit of their homes and neighborhoods," said David Amundson, owner of TreHus, "It feels good to be recognized for accomplishing this goal."

TreHus Wins 2009 Master Design Award & Honorable Mention
The Qualified Remodeler Master Design Awards competition was initiated 30 years ago to recognize remodelers, architects, builders, kitchen and bath specialists and other professionals for outstanding project design and construction.
TreHus was recognized with the Bronze Award in the Historic Restoration category and the Honorable Mention award in the Green Remodel category. TreHus believes these awards are an important acknowledgement of their continuing efforts to honor the spirit of each home they work on, and their commitment to environmental consciousness.

TreHus Wins Three 2009 Chrysalis Regional Awards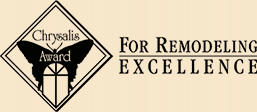 TreHus Architects, Interior Designers, & Builders announce today they have won 2009 Chrysalis Regional Awards for Residential Specialty, Additions Over $250,000 and Residential Historic Rennovation.
"This honor extends a longstanding tradition of craftsmanship at TreHus," said David Amundson, TreHus owner. "While the awards are gratifying, the real satisfaction comes from the relationships we build with our clients and the knowledge that they are thrilled with their transformed homes."
Since 1993, The Chrysalis Awards have honored the finest remodeling projects in the nation that reflect the professional excellence of the residential and commercial remodeling industry.
TreHus Wins 2008 COTY Award & Honorable Mention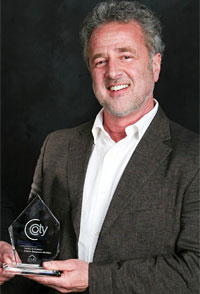 "The competition for these awards is very fierce. I am both pleased and humbled at this show of peer recognition," said TreHus owner David Amundson, left, at the acceptance of the COTY award for Residential Historical Renovation/Restoration in November of 2008. "I am very proud of our team of architects, interior designers and master carpenters. It's their hard work, their thoughtful craftsmanship and passion for design as agents of beauty that continues to win awards, and, more importantly satisfy our clients."
The TreHus COTY award winning architect is Meriwether Felt. She has decades of residential architectural experience and says she is especially proud of this Greek revival restoration entry.
TreHus was also awarded Honorable Mention for their Residential Interior Speciality entry.
Each year, Minnesota remodelers are recognized for remarkable local remodeling projects with the Contractor of the Year Award, commonly referred to as a COTY Award.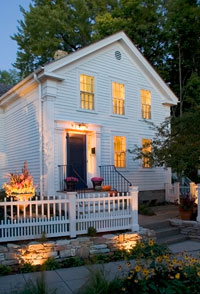 The COTY Awards were established more than a decade ago to foster a sense of achievement and pride among members of the National Association of the Remodeling Industry (NARI) and to increase public awareness of NARI professionals. Remodeling companies large and small have said that winning a COTY is a key factor in enhancing their image within the industry and with prospective customers.
Entrants were judged by a panel of remodeling professionals handpicked by a NARI of Minnesota committee. All entries are judged on functionality, problem solving, aesthetics, craftsmanship, innovation, degree of difficulty, and entry presentation.
The National Association of the Remodeling Industry (NARI) is the only national not-for-profit association dedicated to solely promoting the remodeling industry.