Interior Design
TreHus offers a full range of design services, including conceptual sketches,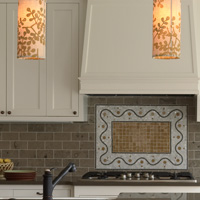 computer renderings, detailed construction drawings, and interior design. Architectural design is done in two phases: schematic and design development. The schematic phase is when the general layout and budget are agreed upon, and this phase usually costs 1.5%-2% of the final construction price. The design development phase is where everything is done that is necessary to make the project ready to build, including construction drawings, final budgets, and selections. This phase costs 6%-8% of the final construction price, depending on the scale and complexity of the project.
Interior design includes helping you select all of the materials attached to the inside of your home, including millwork, tile, flooring, hardware, cabinetry, countertops, plumbing fixtures, light fixtures, and more. Material selections can be overwhelming: in an average kitchen remodel, there are more than 100 decisions to make about material, color and style. Our standard procedure for simplifying this process is to put together several cohesive selection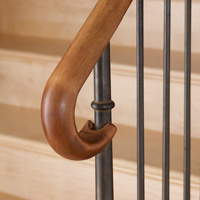 packages, from which you can pick your favorite tile, flooring, lighting and other options. In addition, we have a wide range of selection samples for you to view at our office's 'design library'.
Some of our clients prefer to do their shopping themselves. If you have the time and inclination, this option can work well. What we have seen over the years, however, is that it can tend to be overwhelming, with so many decisions to make. If you like the idea of doing some of your own shopping but want help, our designers are available to accompany you for a fee.