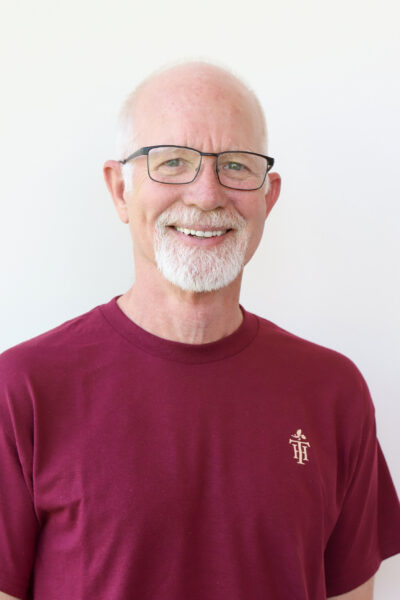 Steve began honing his carpentry skills in 1973 by building garages during his summers off from college. After graduating with a degree in education, he discovered that there were not many teaching positions available—nor was he sure that he wanted to spend his life in the classroom. As a result, Steve decided to start his own carpentry business. He was self-employed until 1990, when he met Dave Amundson and joined the TreHus carpentry team.
For Steve, one of the greatest aspects of a career in carpentry is that it allows him to create new things. He particularly enjoys detailed carpentry projects like constructing staircases and railings. In keeping with his fondness for the creative process of carpentry, Steve enjoys taking the designers' and architects' plans from the abstract and making them a reality.
Since retiring from carpentry in 2021, Steve has taken on the role of Carpentry Supervisor, allowing him to keep doing the things he loves while sharing his wealth of knowledge in the practice.
When not working on projects for TreHus, Steve keeps himself busy working on projects around his own house. He is currently remodeling his home, for which he is custom-making the kitchen cabinets. Steve also has experience with and enjoys making furniture.
In addition to carpentry, Steve enjoys fishing, hunting, and reading. He and his wife, Mary Beth, an ESL teacher, have three children and live in Minneapolis.