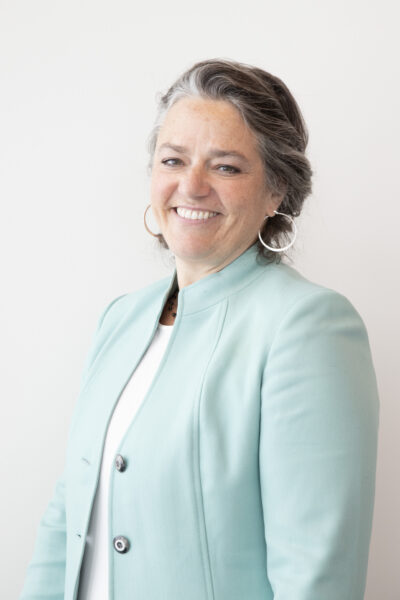 Gina has been interested in architecture since high-school, inspired by her Grandfather's architectural work in Utah.  She earned her Bachelor of Fine Arts in Architecture and her Master of Architecture Degree from The University of Illinois. She became a licensed architect in 1998 and began her career working in Alaska doing residential, commercial and interior work.  During this time she commuted by bush plane into remote areas, where she worked on a housing assessment project for the Alaskan Native Village Council and an exclusive lakeside residence.
Gina moved back to Minnesota with her husband David, where Gina became active in a family foundation and transitioned to freelance architectural work, allowing her to spend more time with their two sons. The boys are now in school and Gina has returned to working outside of the home.
Some of Gina's most memorable residential projects include a 5,000 square foot contemporary log house in Anchorage, a highly detailed home in Big Lake with its own landing strip, and a carved wood staircase for a Burnsville residence.  Gina's favorite commercial job was designing the Goodwill/Easter Seals State headquarters in St. Paul which incorporated 15 different programs with unique use requirements and combining four existing structures.
Outside of work, Gina enjoys making jewelry and costumes and has a special interest in creative up-cycling and re-purposing. Family activities include camping, snowshoeing, canoeing, fishing, and various sports with the boys.
Gina is a member of the American Institute of Architects (AIA) and the American Society of Interior Designers (ASID).