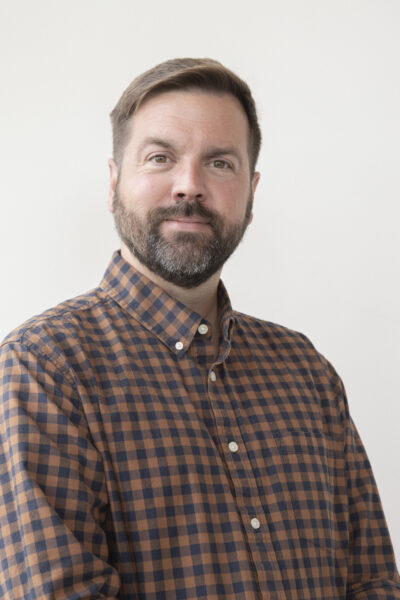 Noah Martin is a Project Manager with over 20 years of experience remodeling homes. Noah saw a job posting online from TreHus and decided to apply because of their reputation as a company with low employee turnover. Prior to arriving at TreHus, Noah worked as a Project Manager at Murphy Bros. Construction, White Crane Remodeling, and Castle Building and Remodeling. Before that, Noah owned and operated a home remodeling company, Two by Two Remodeling, named after the animals boarding two by two in the Bible story of Noah and the Ark. Unfortunately, not many people got the joke and figured the company was named after a flimsy piece of lumber.
Noah has a knack for upfront planning and working out solutions to potential structural or mechanical problems on paper before anyone starts swinging hammers. Noah is known for talking through options in plain language to help homeowners understand their remodeling choices and how they fit into their goals for the project. Noah enjoys working with homeowners who have found through use and experimentation where they need more storage, which doorways are too narrow, which electrical circuits keep blowing, and which floorboards keep creaking, so we have a great chance to collaborate to improve their quality of life functionally and aesthetically.
Noah has two kids who are active in sports, music and acting, and he often spends his evenings and weekends watching them participate in activities.  Outside of work, Noah enjoys live music and going to concerts, especially loud alternative, and punk music that his kids will not let him listen to in the car.