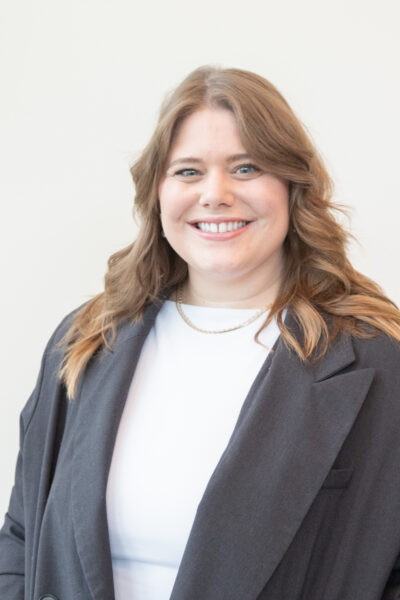 Laura has had a passion for architecture and home interiors since her childhood. Her early years were marked by explorations of construction sites and shared Home Tours with her father, igniting a lifelong interest. Her journey into the world of design began in high school, where she took a drafting class and designed a house, later participating in a design challenge to revamp her hometown's local library. It was during this time that Laura discovered her true calling in Interior Design.
Laura holds a Bachelor of Science in Interior Design from South Dakota State University. Following her college years, she moved out to Denver, CO, and started her career designing Model Homes throughout the United States. This exposed her to cultures and design styles throughout the country and fostered a love of the design process.
Missing the cold weather and the vibrant colors of autumn, she moved back to Minnesota in 2018. For 5 years, she served as the Lead Interior Designer in the lakes country of Northwestern Minnesota, specializing in lake homes and cabins. Laura's favorite aspect of design is the transformation of existing floor plans to meet modern lifestyle needs while preserving the inherent character of a home. One of her most cherished projects involved the design of a new-build lake home, skillfully crafted to exude a hand-crafted look as though it was built by hand generations ago, complete with quirky character, ambient lighting, and artisan finishes. However, Laura wished to be back in city life and the opportunities it brings. With 8 years of design experience now under her belt and a passion for craftsmanship, Laura discovered TreHus and knew it would be the perfect fit.
When she's not immersed in the world of design, Laura indulges her love for musicals and knowledge, a passion inherited from her two music teacher parents. Her summers have been a tapestry of family vacations across the United States, including a recent trip to Hawaii. Having visited nearly all 50 states, she now looks forward to international exploration. When not listening to Broadway show tunes or visiting a museum to learn about an ancient civilization, her happy place is to be out in nature, reading with my dog Luna.